The Car'tell is Luxembourg's only Private Members Car Club. Think of it as a golf club for car lovers. A playground created for petrol heads, by petrol heads.
We offer various levels of membership starting with a purely social membership: club access, wine tastings, art exhibitions, mechanics classes, happy hours, driving outings, networking events and access to a fully stocked bar & club lounge area to meet with friends and/or clients.
The higher levels offer the privilege of driving the Club's stock of cars.  That's right, join the club, drive the cars. It's the most cost-effective way to put your butt in the driver's seat of some of the most extravagant and exciting cars ever manufactured.
Much

more

than a car rental
Unlike a car rental you need to be a member to drive the cars. In return membership opens you the doors to a true Club experience and the extraordinary chance to master some of the most exciting cars ever built, not just try them for an hour or two.
As a member you take cars out for a period of time, enjoy them and return them. By eliminating the difficulties caused by parking, maintenance, depreciation, insurance you can enjoy the club's selection of cars whenever you want to, for a fee.
Forget about the troubles and costs of ownership (registration, insurance, maintenance, cleaning, parking). The Car'tell owns the cars (and the headaches that go with it), so the only thing you need to worry about is where you're going to go.
Say YES to life's 

adventures
It is often said that we are the sum total of our experiences. Make enough good experiences and you will lead a happy life.
Being a member at The Car'tell is as much about experiencing life than it is about driving exciting cars.
It's all connected through road trips, happy hours, parties, wine tastings, mechanics classes and networking.
Don't take our word for it. See for yourself.
Paddock Membership
Our purely social membership: A home away from home, a place to meet clients in the city, a business club, or just somewhere to hang out after work.
Club access

Participation to our events

Use of the Clubhouse for meeting clients / friends

Networking opportunities

Exclusive discounts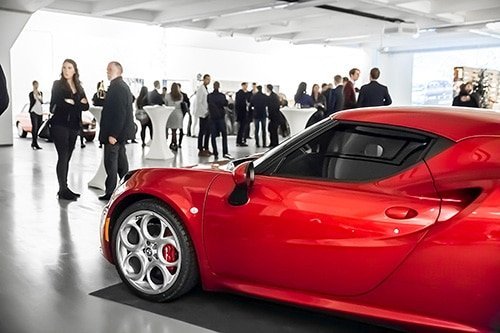 Basic Membership
Our basic membership gets you going and enjoying your love of cars without breaking the bank. Perfect for occasional use of the clubcars.
Basic
One-time joining fee: 950€

900 points

Access to all cars

Comprehensive insurance

Clubhouse access

Participation to our events

Exclusive discounts
Classic Membership
Share the experience with someone you love. As a Classic member your partner gains driver access too. A great recipe to create memories together. The additional points will give you even more freedom.
Classic
One-time joining fee: 450€

1700 points

Access to all cars

Comprehensive insurance

Clubhouse access

Participation to our events

Exclusive discounts

Membership for 2: you + partner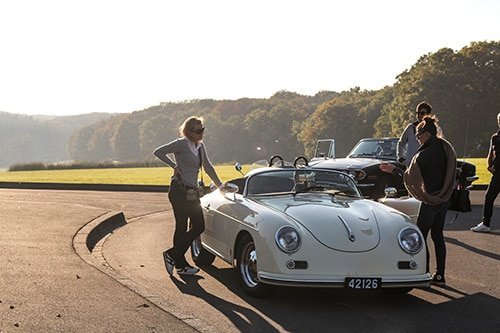 Gran Turismo Membership
As a Gran Turismo member it's not about testing the cars, it's about mastering them. You have enough points to drive whatever you want, whenever you want. Our Gran Turismo Membership affords you the luxury of automotive freedom. The memories are for free.
Gran Turismo
No joining fee

3000 points

Access to all cars

Comprehensive insurance

Clubhouse access

Participation to our events

Exclusive discounts

Membership for 2: you + partner

Your points never expire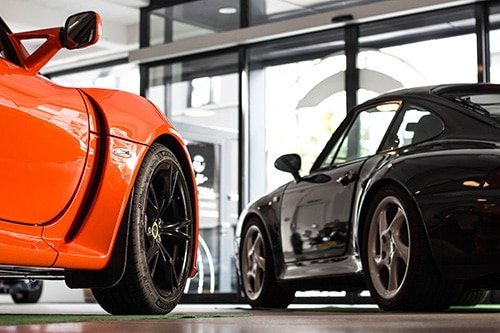 We also offer corporate solutions that are tailor made to your needs. Reward employees and surprise partners with a membership at our Club. Rent our Clubhouse for a product presentation, a conference or a party. We thrive to help your company stand out.
How much do I get to drive?
It all depends on when you want to drive, what you want to drive, and what membership you have. Because our booking system works off a point system, each time you take out a car, points are deducted from your account. A couple of examples:
One day with Aurora, our Alfa Romeo 4C: 80 points

An organized night drive in which you drive up to 4 cars: 75 points
The more consecutive days you book, the more you save. 20% on your booking for 2 days, 30% for 3 days
Interested

to become a member?
Give us your name and email and we will contact you for details.

Subscribe to our Newsletter to get your monthly dose of club goodness.
Privacy is important to us. We will not sell, rent or give away your email address to anyone. We do not use your e-mail address for any purpose other than the newsletter distribution. At any point you may select the link at the bottom of every e-mail to unsubscribe.