Alessia – 1973 Lancia Fulvia 1.3S Coupé
There's no other classic quite like the Lancia Fulvia, with its combination of style, performance, practicality and beautiful engineering. This legendary model was first shown at the Geneva Motor Show in 1963 and was produced until 1976. They were particularly well known for their racing performance. In 1972 a Fulvia won the International Rally Championship. A test of the magazine Road & Track in 1967 summarized the car as "a precision car, a technical tour de force."
The car derives its name from a Roman road, just like the Lancia Aurelia, Appia and Flaminia. All models were front wheel drive, had disc brakes and an advanced chassis that created an excellent handling. In the spring of 1967 the Lancia Fulvia Coupe Rallye 1.3 was presented with a 1298 cc engine that produced 92 hp (69kW) at 6000 rpm good for a top speed of 166 km/h. The model underwent a face-lift in 1970 (Series II) and was equipped with a five-gear transmission.
Alessia is a 1973 1.3S Series IIA featuring a "dog leg" five-speed gearbox. This means that rear gear is where you'd expect to find 1st gear and 1st gear where you normally find 2nd gear. The car comes from Venice, Italy, where it was originally delivered in 1973. The body is unrestored, the interior is original with freshly upholstered leather seats and it will put a smile on your face each time you drive it.
Even by today's standards it is a great little car to drive. It's brisk rather than genuinely quick. With double wishbones at the front and servo assisted, hydraulic Girling disc brakes all round, it handles and stops exceptionally well – helped by that all-important low kerb weight of course. Even though the engine is mounted longitudinally with the gearbox behind, the wheelbase, track and overall dimensions along with optimum weight distribution conspire to give a lower centre of gravity and superb handling characteristics.
The result of such a great design is an almost complete lack of skittishness, while the front-wheel-drive offers almost neutral behaviour even in the wet. The sophisticated front suspension counterbalances the relatively primitive rear set-up; a rigid axle with semi-elliptic leaf springs and telescopic dampers. It was an odd choice for such a sporting car maker, but there aren't many classics available which can deliver such usability and practicality with so much fun.
From 40 points per 24h
Permanent collection
Engine: 1298cc V4
Power: 92 HP
Transmission: 5 speed manual dog-leg
Weight: 925 kgs
Seating: 4
Rear belts: No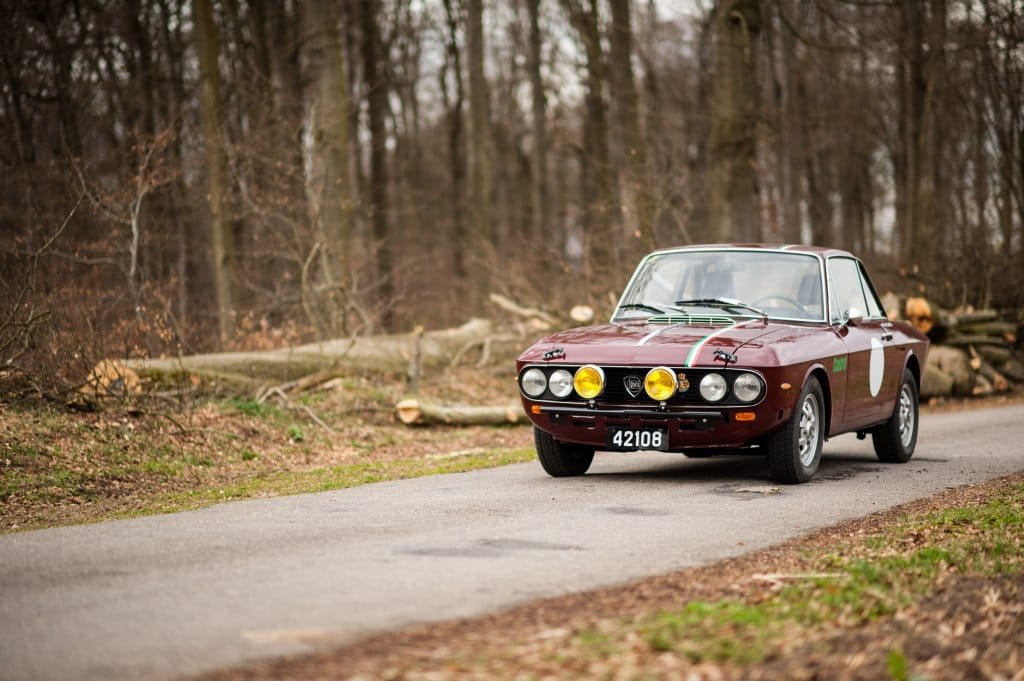 Photos 1, 8, 9 and 10 by The Car'tell.
Photos 2, 3, 4, 5, 6 and 7 by Philippe Hoett.