Cathie – RCH 356 continuation
The Porsche 356 Speedster is the emblematic luxury sports car that was first produced in Austria in 1948 and from 1950 on-wards in Germany, becoming a timeless status symbol and landmark of German automotive engineering. The car that preceded today's 911 model offered nimble handling and responsive controls that make them a treat to drive, unlike some of the behemoths with which they shared the road when new. Said to be the 356th project of a German engineering company established in 1931 by the genius behind the original Volkswagen, Ferdinand Porsche, the original Porsche car was more or less a hot-rod Beetle, a reliable but sporty vehicle shaped like an inverted bathtub. Ferdinand Porsche had always wanted to build a sports car, and basing one on the design used for the lowly Beetle was a good way to get it done on a modest budget.
Cathie is a handcrafted continuation by Replicar Hellas of the mythical 356 and is a perfect homage to this timeless beauty. Oozing with style and featuring marked improvements in build quality and a tuned engine based on the original T1 engine. The engine displacement was increased from 1600 to 1915cc and fitted with upgraded twin-weber carburetors. The engine now produces 110HP. This jewel of an engine breathes through a larger twin-exit sports exhaust good for a great noise and spitting little flames on shift-down. The quality of an RCH creation is unrivaled. There is no comparison. There are very few experiences in life beating a summer drive with Cathie on beautiful open roads.
Replicar Hellas is an automotive company specializing in the continuation of classic 356 and 550 models. The cars are hand-crafted from scratch in the company's factory in the northern town of Katerini, Greece. No use of ready kits from abroad.  It's all just talent, knowledge and hard work.
Replicar Hellas manufactures two cars per month. The average waiting period for an order is three to six months. With exceptional build quality, and high-end materials used in every single one of their cars, they have managed to achieve fantastic mechanical and aesthetic results.
From 60 points per 24h
Permanent collection
Engine: 1915cc Flat-4
Power: 110 HP
Transmission: 4 speed manual
Weight: 780 kgs
Seating: 2
Rear belts: No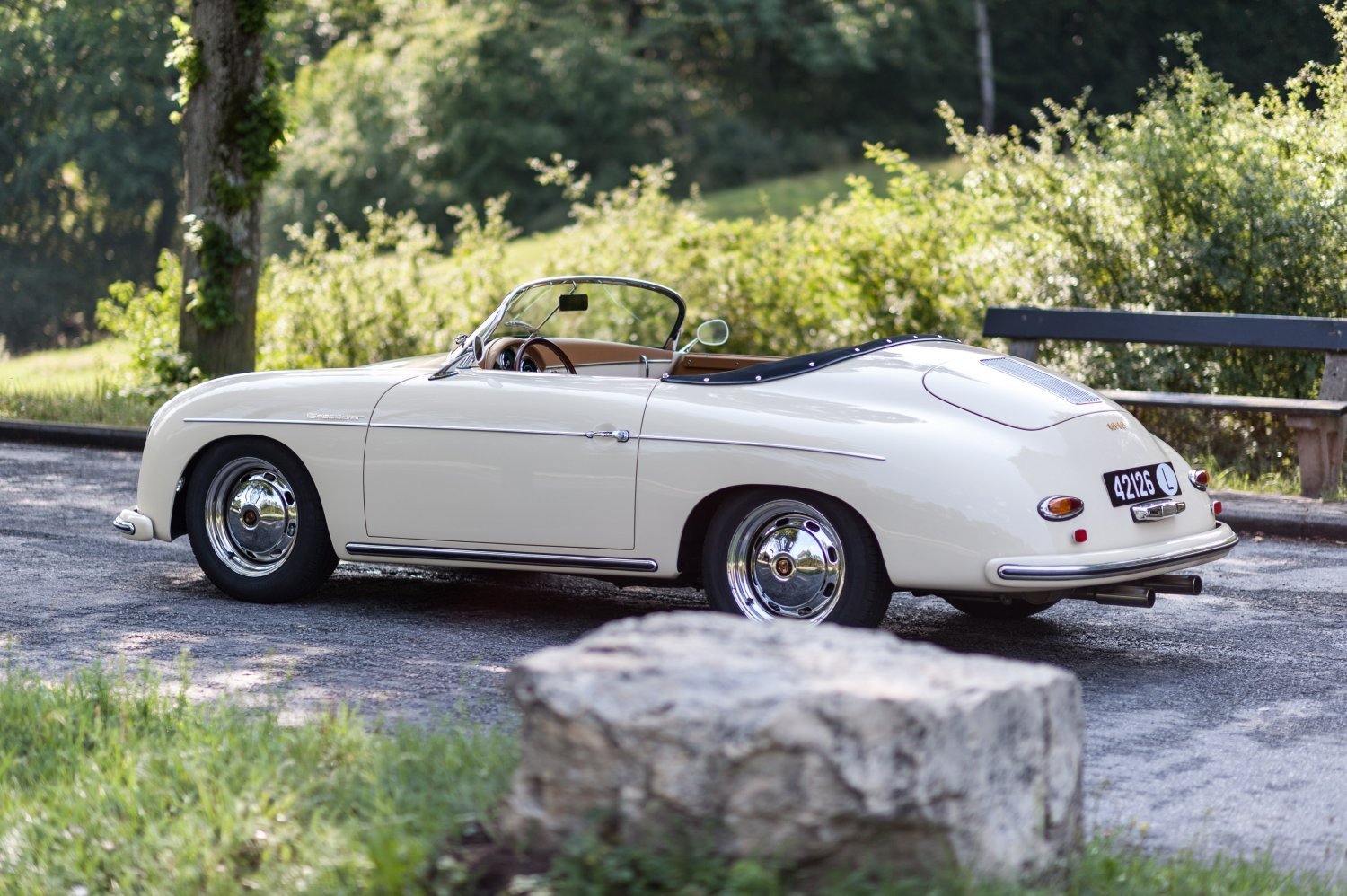 Photos 1 to 8 by Philippe Hoett.
Photos 9 to 12 by Fares Hammoud.