Lori – 2015 Morgan Three-Wheeler
The 3 Wheeler is the most fun thing Morgan, or quite possibly any other car maker, produces today. – Autocar Magazine

Two Cylinders, No Doors, and Absolutely Irresistible. – MotorTrend Magazine

Drives just like how it looks, hilariously good fun. – Evo Magazine

Glorious fun. It's not modern, but it's deeply, deeply cool. – Top Gear

The only car that actually made us cry laughing. – The Car'tell
In the early 1900s, Harry Morgan, the company's namesake, set out to build a fun and affordable motor vehicle in his English factory in Malvern Link, England. His idea was to fit a powerful motorcycle engine into a lightweight chassis. In 1910 the original Morgan Three-wheeler was born. In 2011, Charles Morgan, grandson of HFS Morgan decided to return to the company's roots and revive the legendary 3 Wheeler, modernizing it for the 21st century.
So what is a Morgan Three-Wheeler? Is it a car? Is it a motorcycle? It lacks a top, a radio, and, most notably, a fourth wheel. When you fire up the front-mounted S&S twin-cylinder engine, it's neither quiet, nor refined, the vibrations shaking the three-wheeler to the core. With only one rear wheel, traction can be an issue, but it's a grin-inducing one. Suspension is rather soft, the steering can be a challenge and the brakes require a firm push. The gearbox is straight out of a Mazda MX-5 and it's brilliant.
Sure you need to be awake to drive this car. However, as anyone who has ever driven one can testify; it is utterly brilliant, truly magic, and radiates character like no other "modern" car on the road. Treating the Three-Wheeler with respect will reward you with hours and hours of smiles. A grin so wide on your face that technically, you could be an idiot.
Finally a car that does not care for Nürburgring lap times or market segments. Thank you Morgan for making it.
From 60 points per 24h
Permanent collection
Engine: 1983cc S&S X-Wedge V twin
Power: 80 HP
Transmission: 5 speed manual
Weight: 525 kgs
Seating: 2
Rear belts: No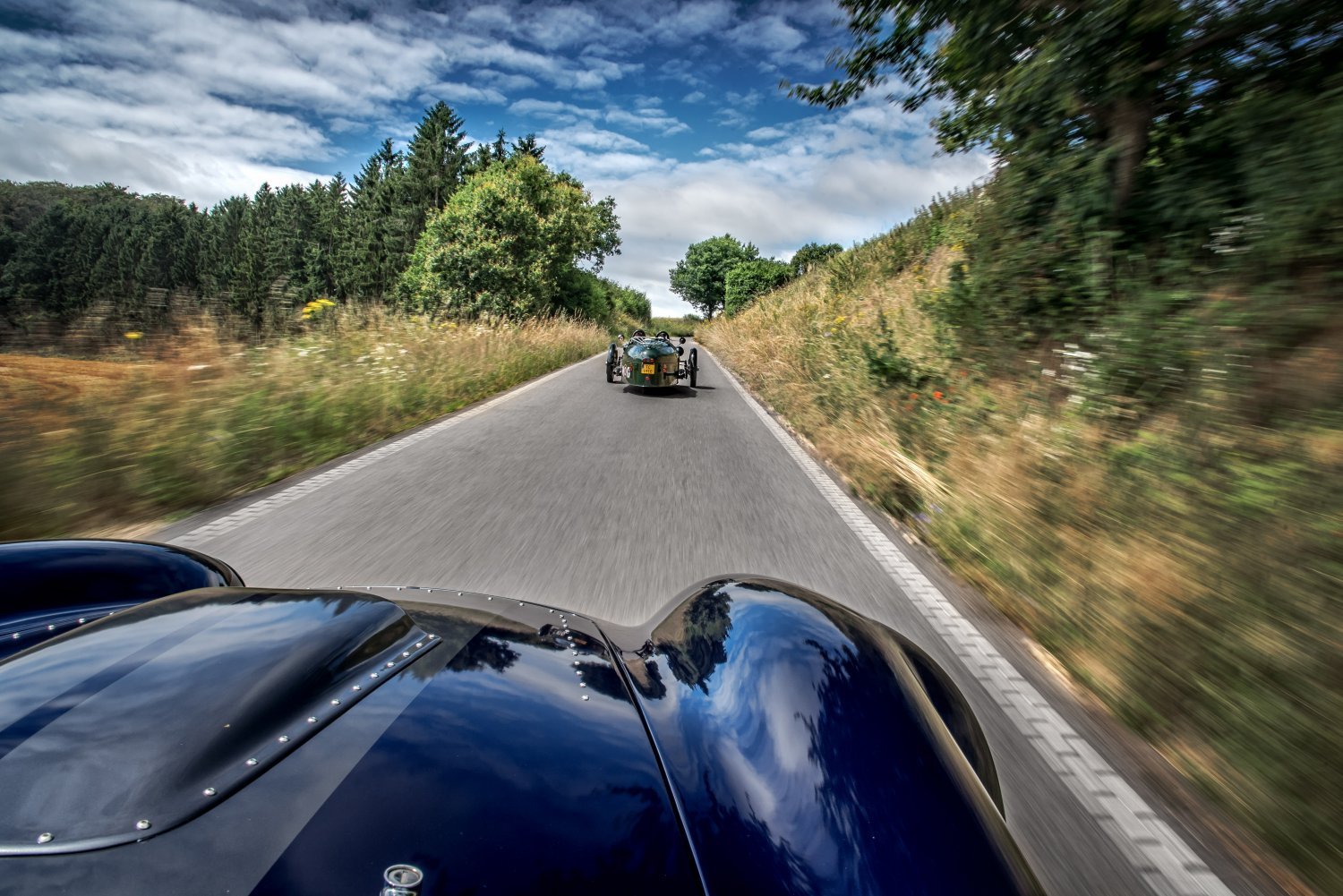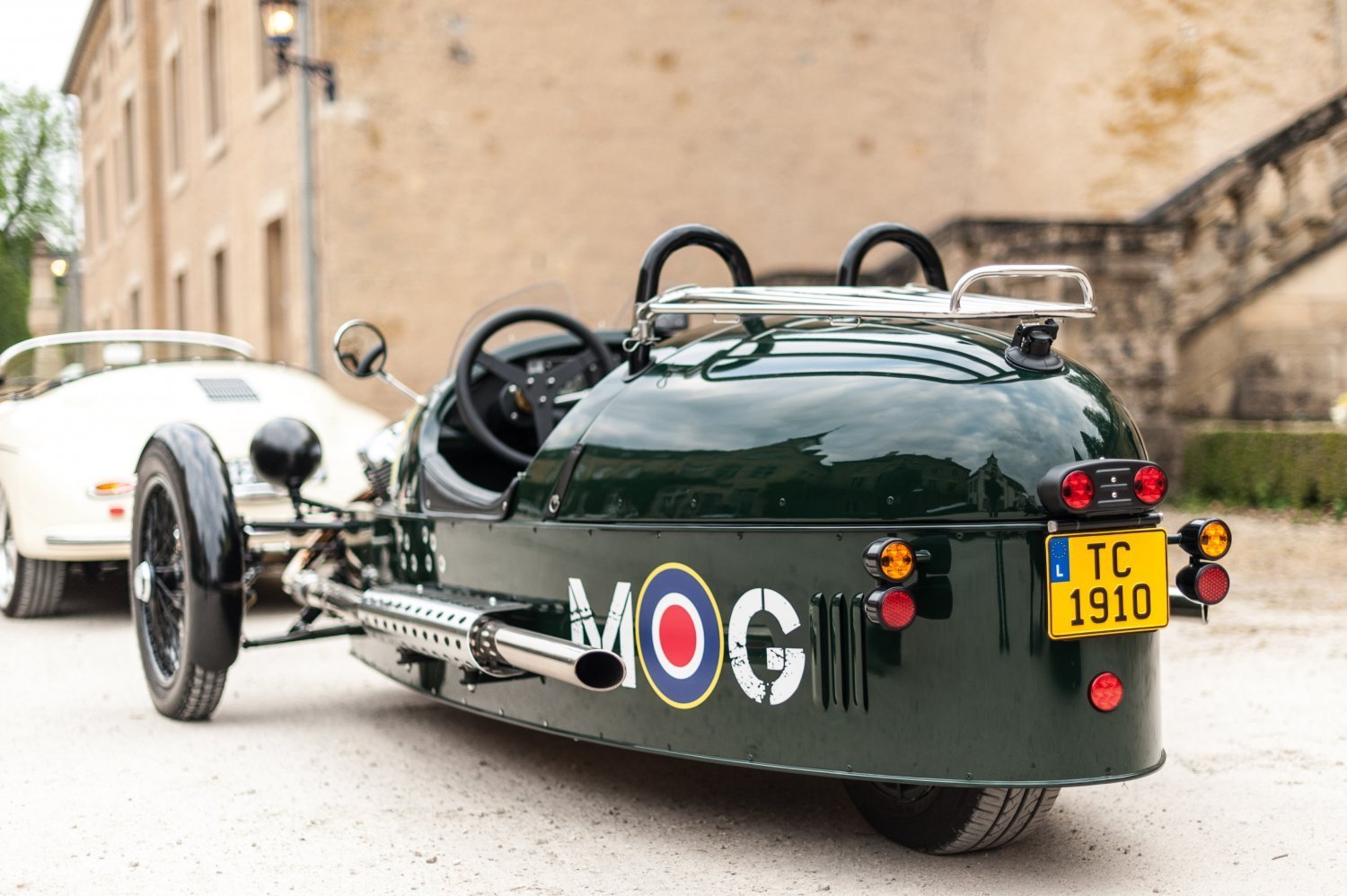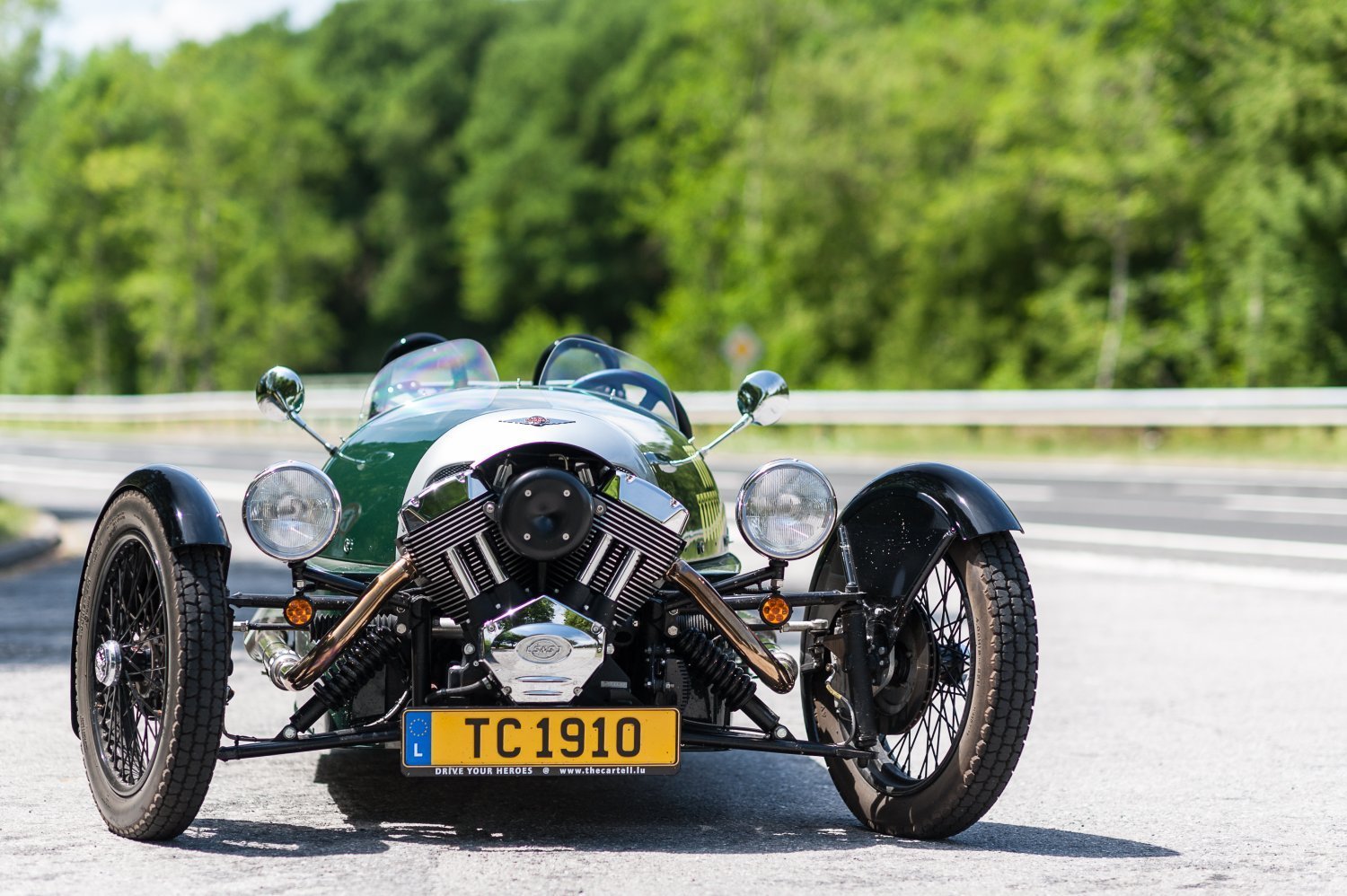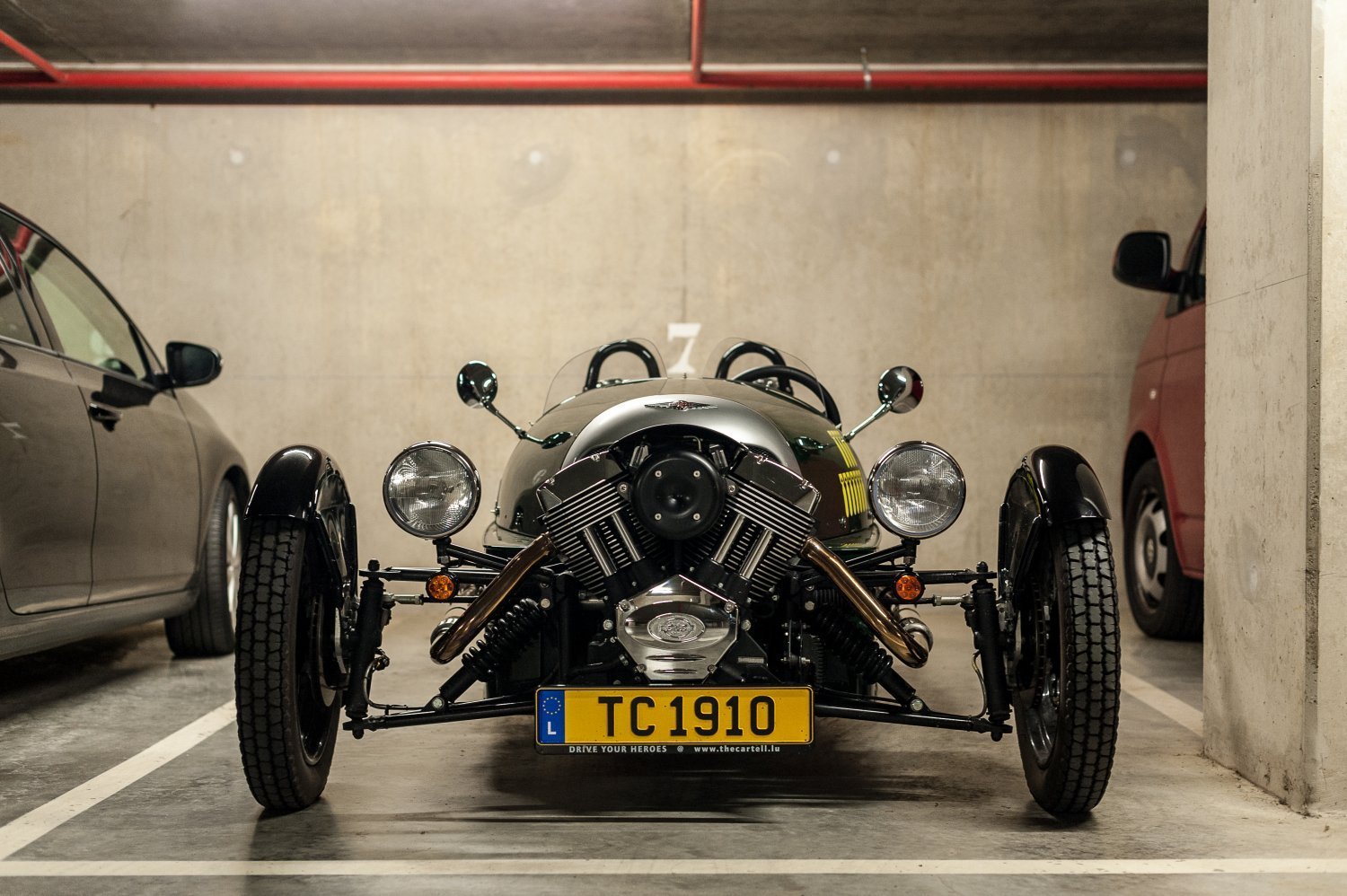 Photos 1, 2, 3, 4 and 5 by Igor Sinitsin Photography.
Photos 6 – 15 by Philippe Hoett.